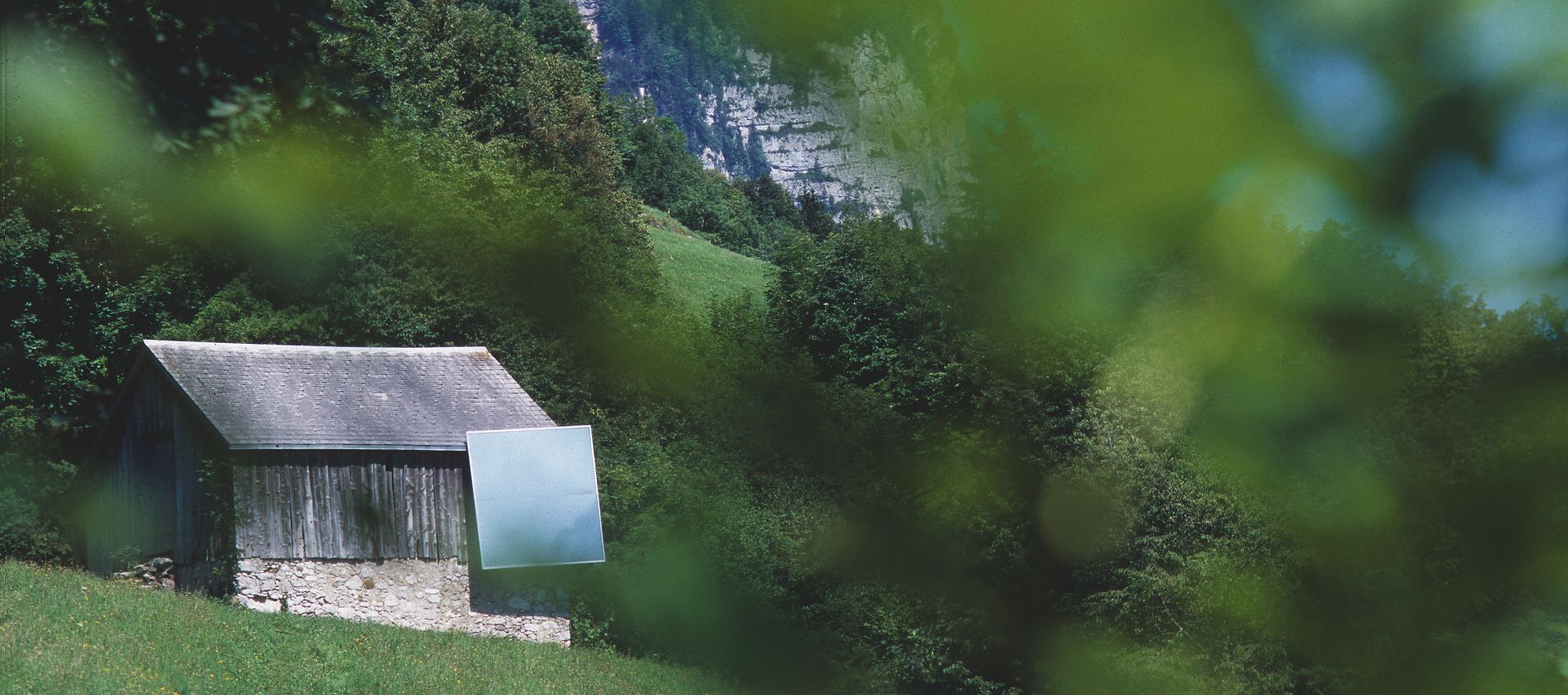 Atelier Amden
In the early twentieth century, the mountain community of Amden above Lake Walensee in Switzerland was the site of a social and artistic experiment that provoked lively and controversial debate in the arts pages of German-language newspapers. The story of the Grappenhof, a utopian project that was begun in 1903 but had been abandoned by 1912, and of the artists' colony that subsequently formed around the Bernese painter Otto Meyer-Amden (1885–1933) is detailed in my book Viereck und Kosmos. Published in 1999, that work led to exhibitions at Kunsthaus Glarus and on the grounds of the former settlement in Amden, where the historical documents and site-related works by artists Anya Gallaccio, Katharina Grosse und Anselm Stalder on show in the spectacular landscape above Lake Walensee became the catalyst for further exhibitions.
This series of exhibitions has enabled artists to create site-specific projects in a historically, culturally and topographically exceptional landscape, while offering visitors to Amden a unique context for the individual and contemplative appreciation of art.
What sets Amden apart from conventional exhibition spaces is the visible and palpable presence of the elements (sun, wind, rain, snow), the landscape and its vegetation – some of it wild, some of it farmed – and the free-range animals round about. Preference is therefore given to artists who understand nature as a medium of artistic creativity; not in the sense of a nostalgic, romanticizing homage to the world of nature, but rather as formative forces to be explored and exposed. Doubtless this results less in finished works ready to go on show than in processes, lines of inquiry, treatments and experiments that are experienced only fleetingly or that in a conserved form can prompt reflection on artistic methods of perception, albeit at a later date and in a different setting.
Top