Kaspar Müller is showing the two-part work Liquid Artist at the Amden Atelier, one part of it temporary, the other permanent. The work is an intervention conceived specially for this location and perceptions of it, and like earlier works by the same artist makes some surprising connections. Müller renders reality graspable in all sorts of ways — as an image or a paraphrase, say — and conveys it in a seemingly paradoxical manner.
This year, he installed a solar-powered quartz watch in the gable of the barn. The first solar-powered watch, a Japanese model made by Seiko, came on the market in 1977. The Swiss watchmaking industry had no answer to this technological innovation at the time. The model that Müller uses in Amden, however, is not that first Seiko but a much later one, the Seiko Solar diver's watch dating from the year 2000, which has a distinctive yellow dial with an orange rim. The watch is too small for visitors to be able to tell the time from it; after all, this is just a wristwatch installed high up on the gable of a barn. But as the outcome of a technological leap, which viewed artistically looks like a little sun mounted onto the wall of an old, almost timeless building, it is also a resolutely poetic gesture that alludes to the specifics of the locale in many ways at once. The exposed location of the barn, which perched above Walensee Lake is at the mercy of the elements, is only one aspect, while the coincidence of past and present is another.
The American artist Brian O'Doherty once said that when we enter an installation we inevitably ask ourselves: "Where are we?". The key word here is orientation. Müller's intervention in Amden visualizes both space and time — the time of a place where rugged mountains and the alpine farmers' traditional way of life collide with an urban purpose. As cultural transformation processes and even more so the observable feedback phenomena to which they give rise play an important role in Müller's work, a solar-powered surveillance camera transmitted live images of the watch and its immediate surroundings for a limited period of time from 2–6 p.m. every day. Two different forms of real time are addressed. For the artist, these surveillance images from Amden introduce an element of "automated seeing", which, as Thomas Hermann has explained, supposedly fulfils our yearning for "authentic images".
The recordings can be viewed on https://www.youtube.com/@KasparMuller/streams. The recordings from the entire duration of the show have been archived on this channel.
–– Roman Kurzmeyer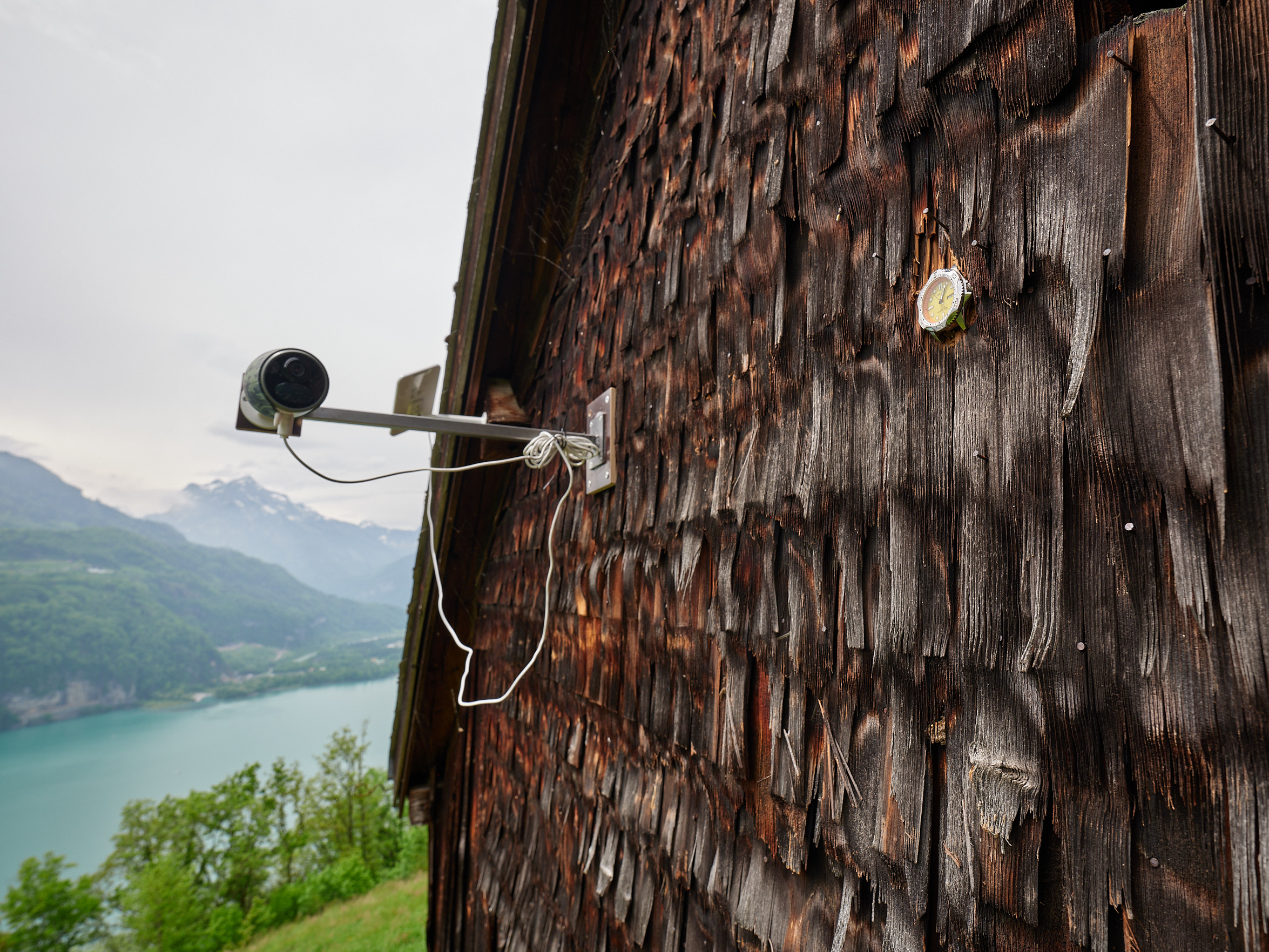 1/6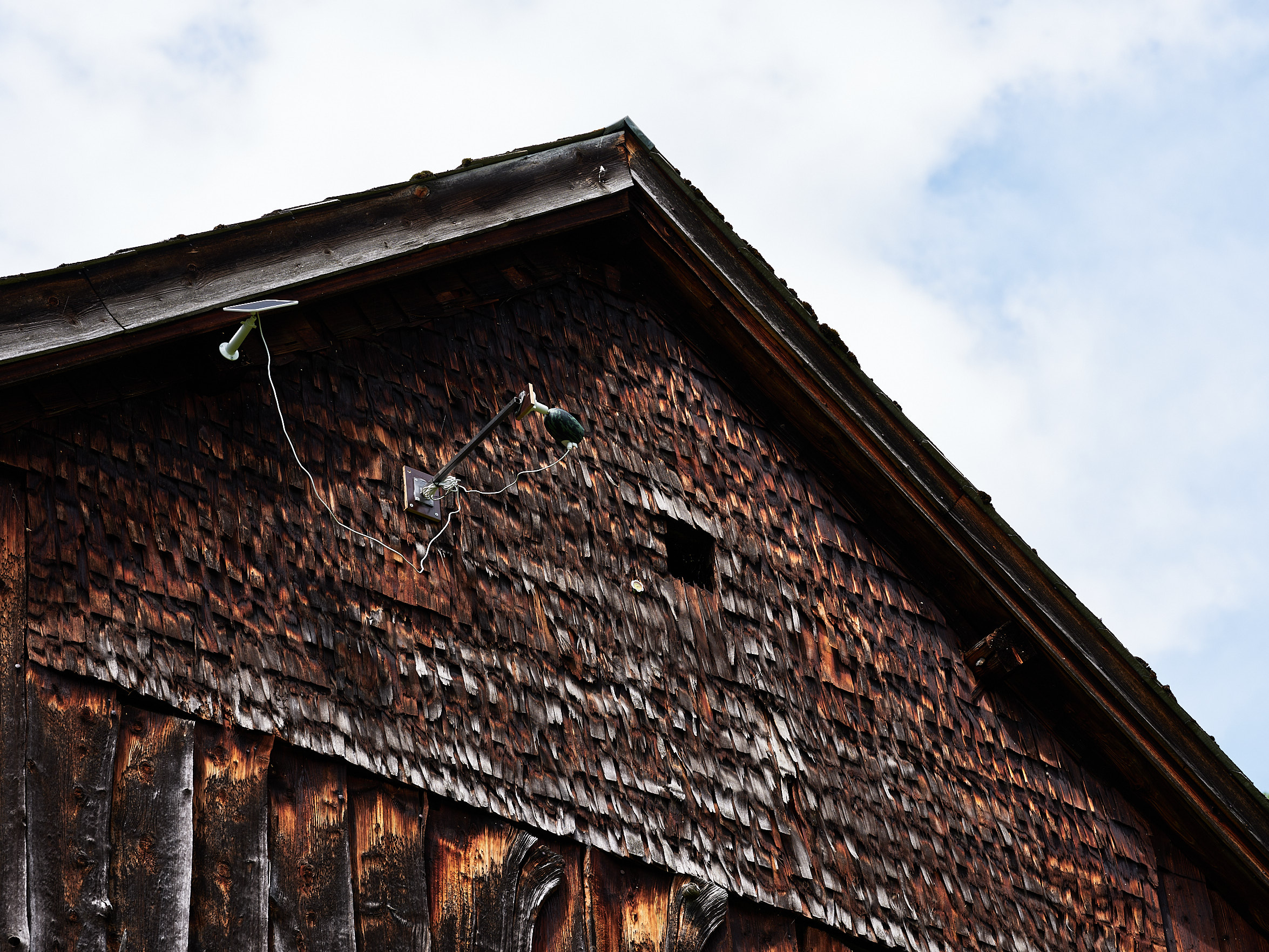 2/6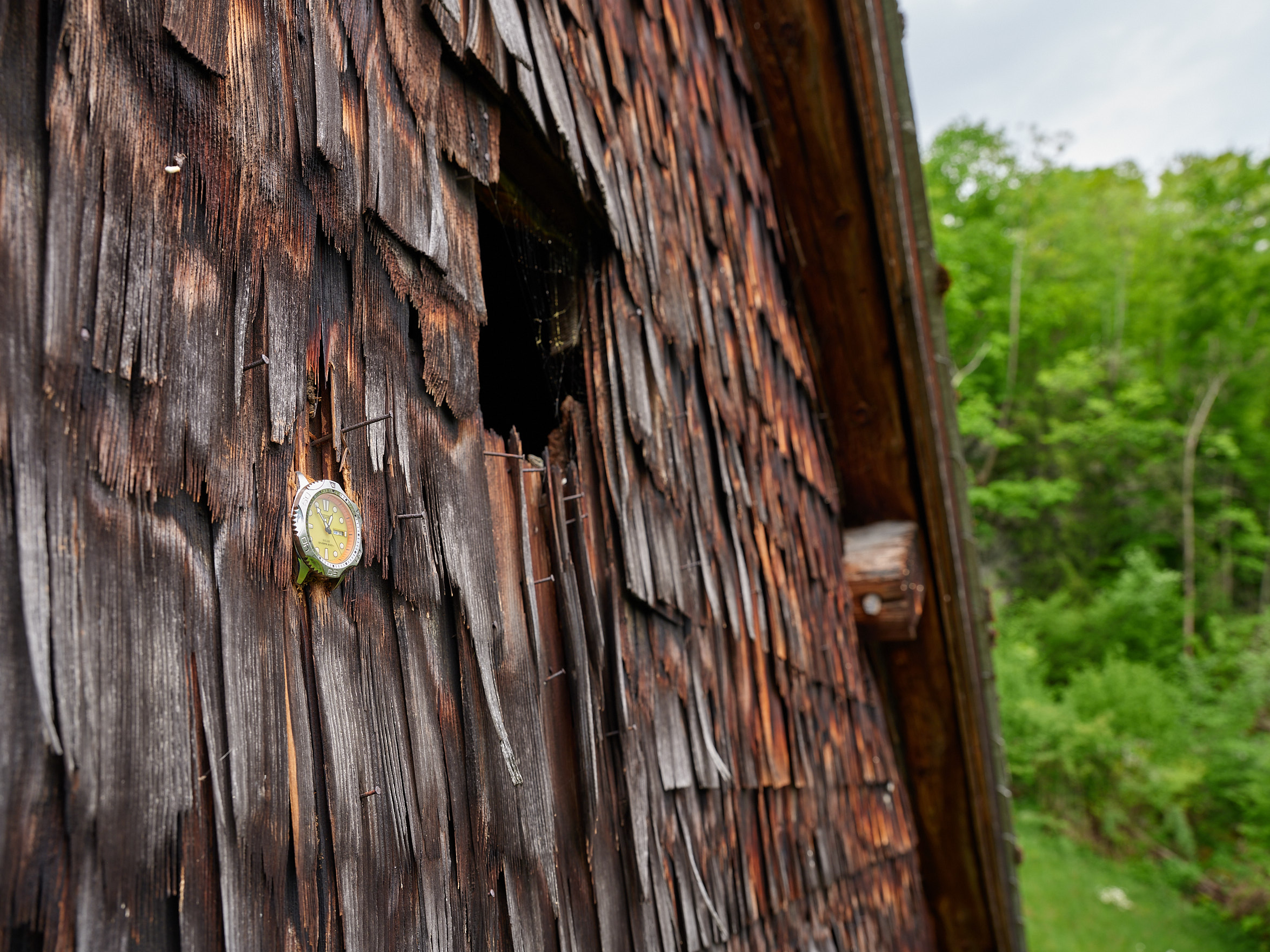 3/6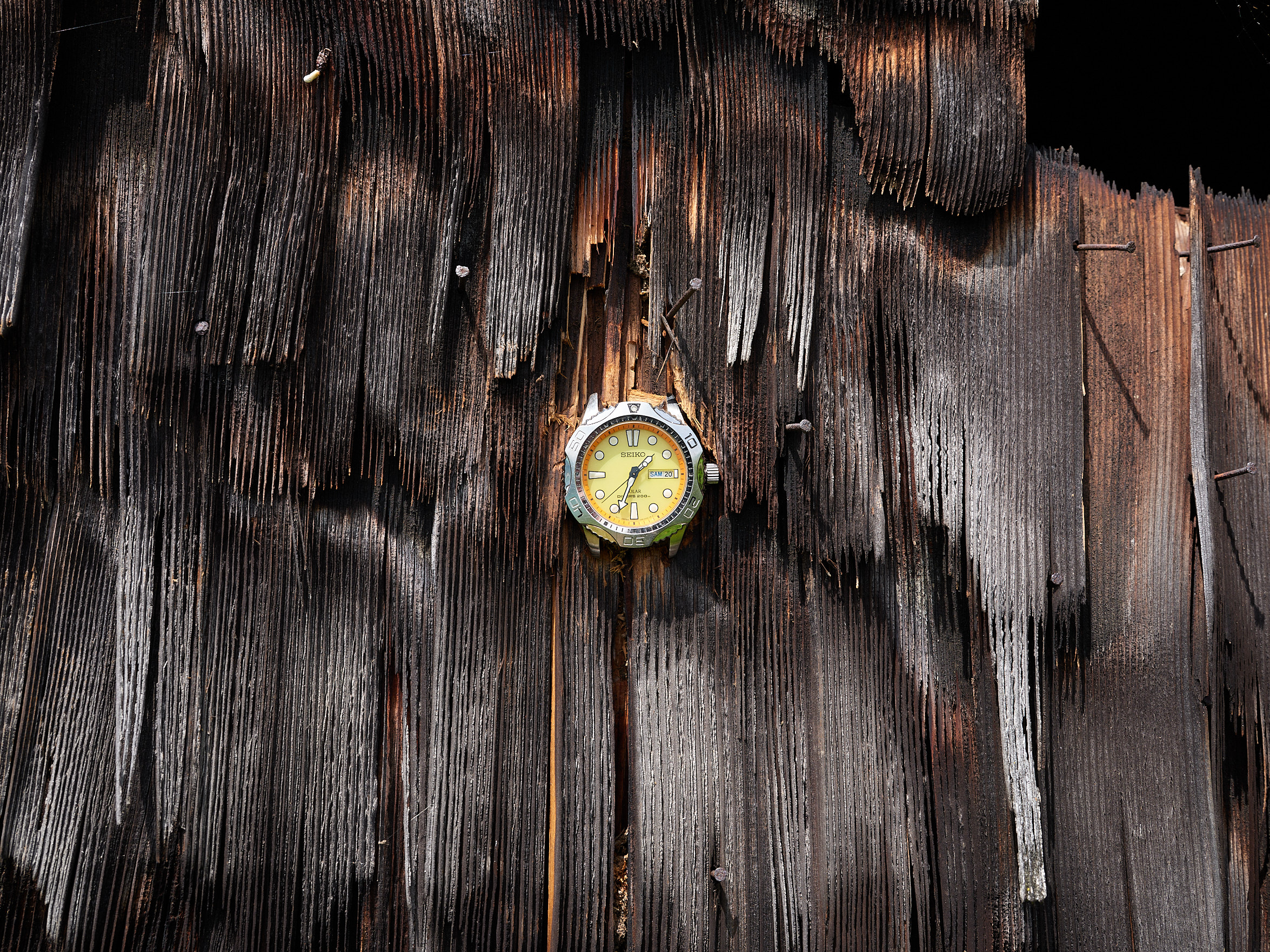 4/6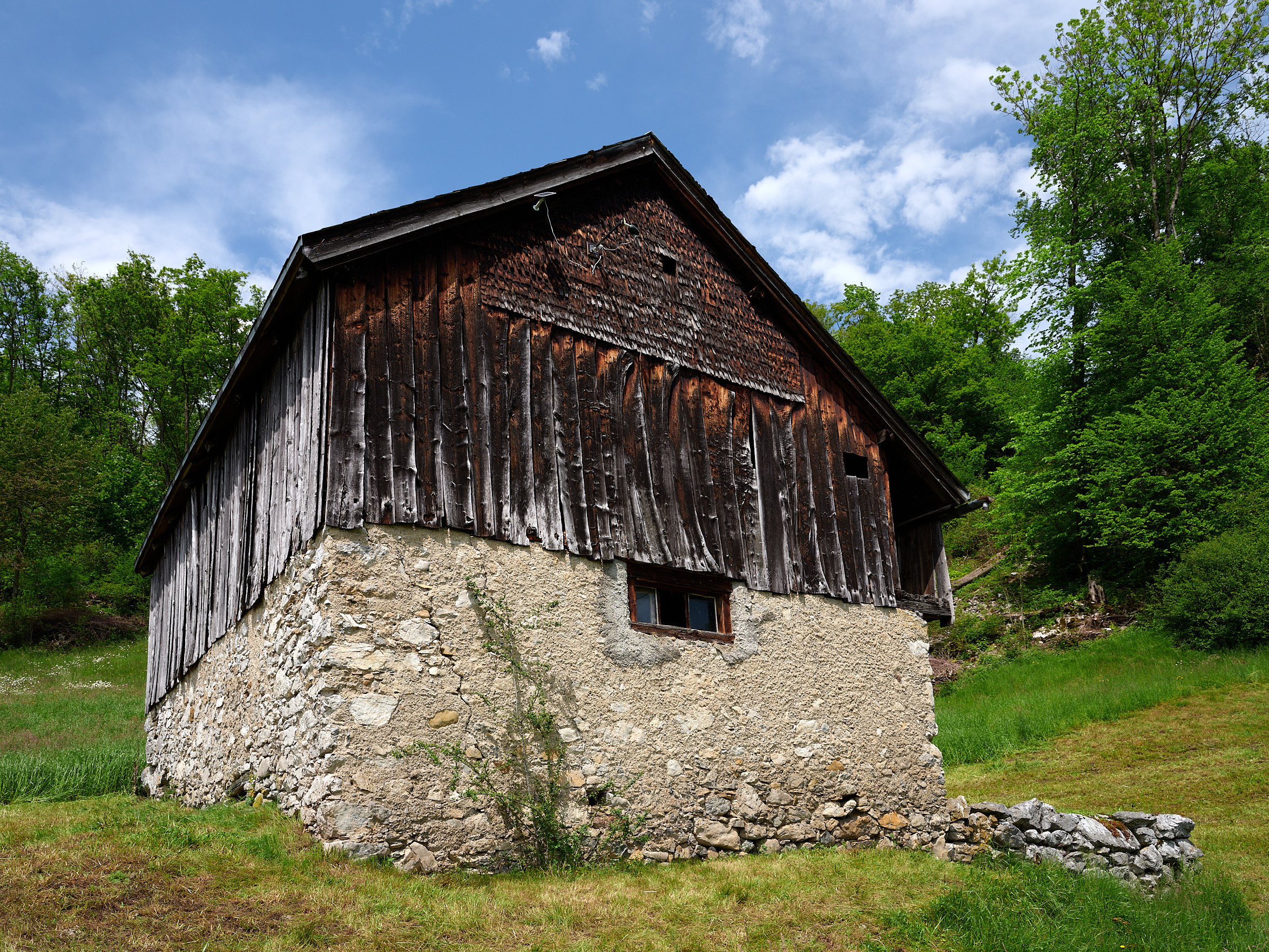 5/6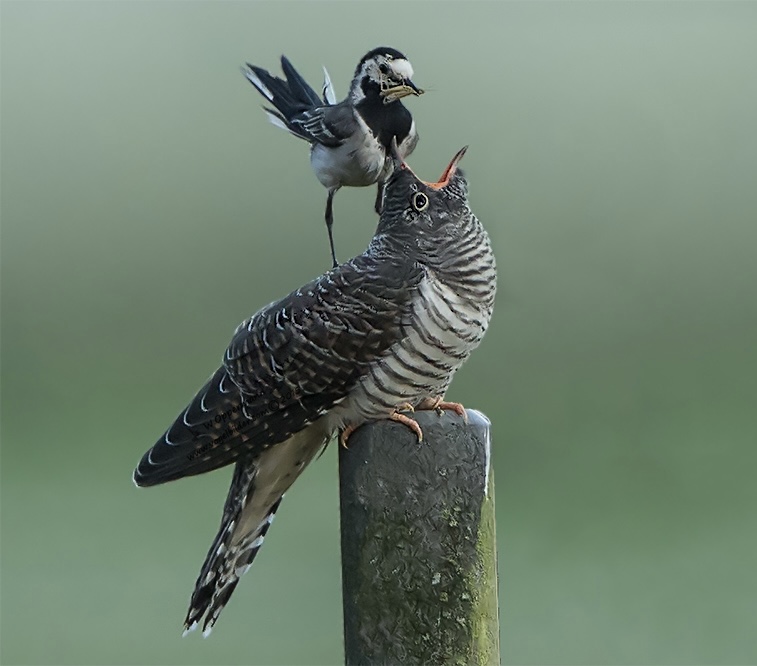 6/6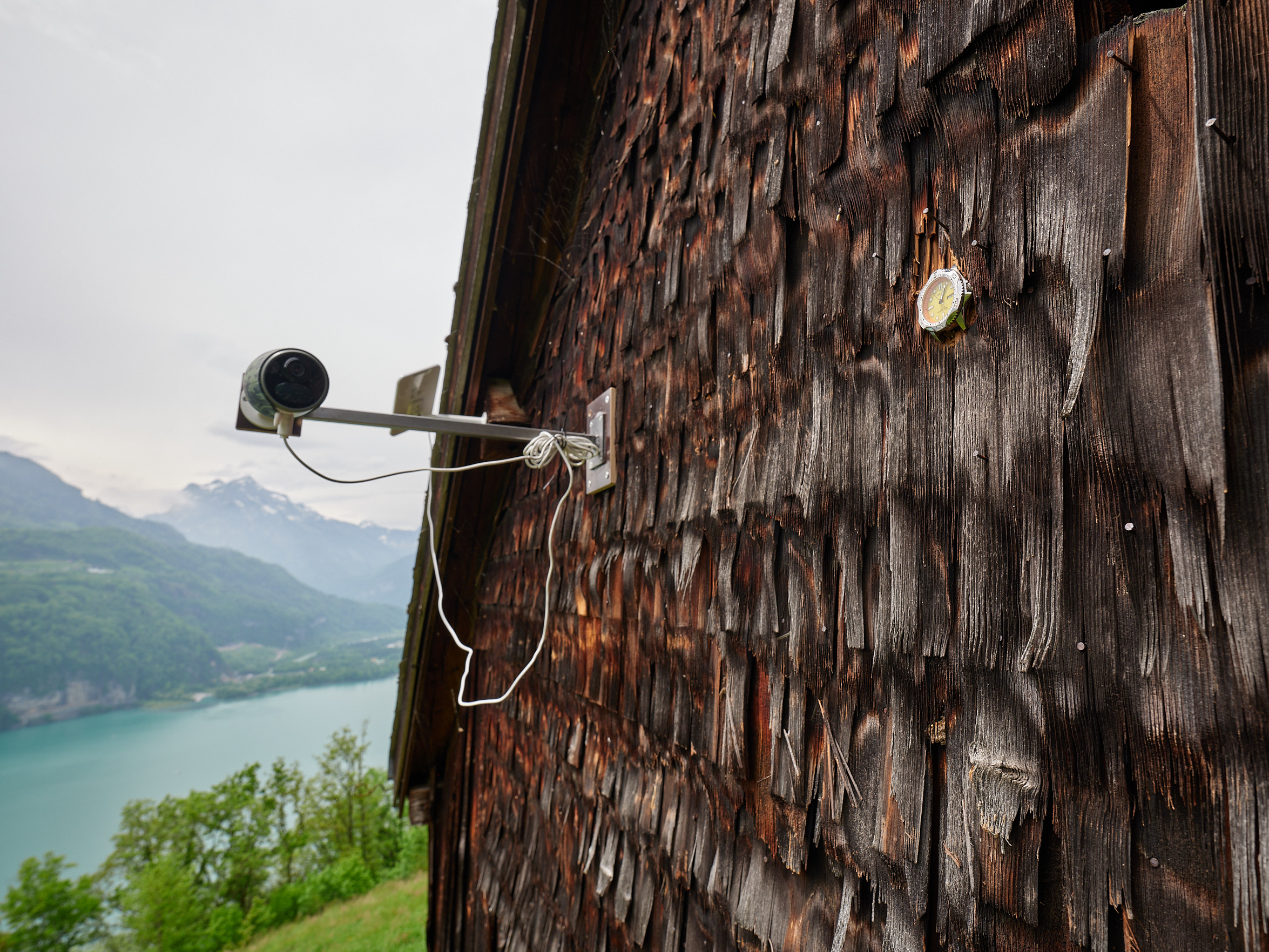 1/6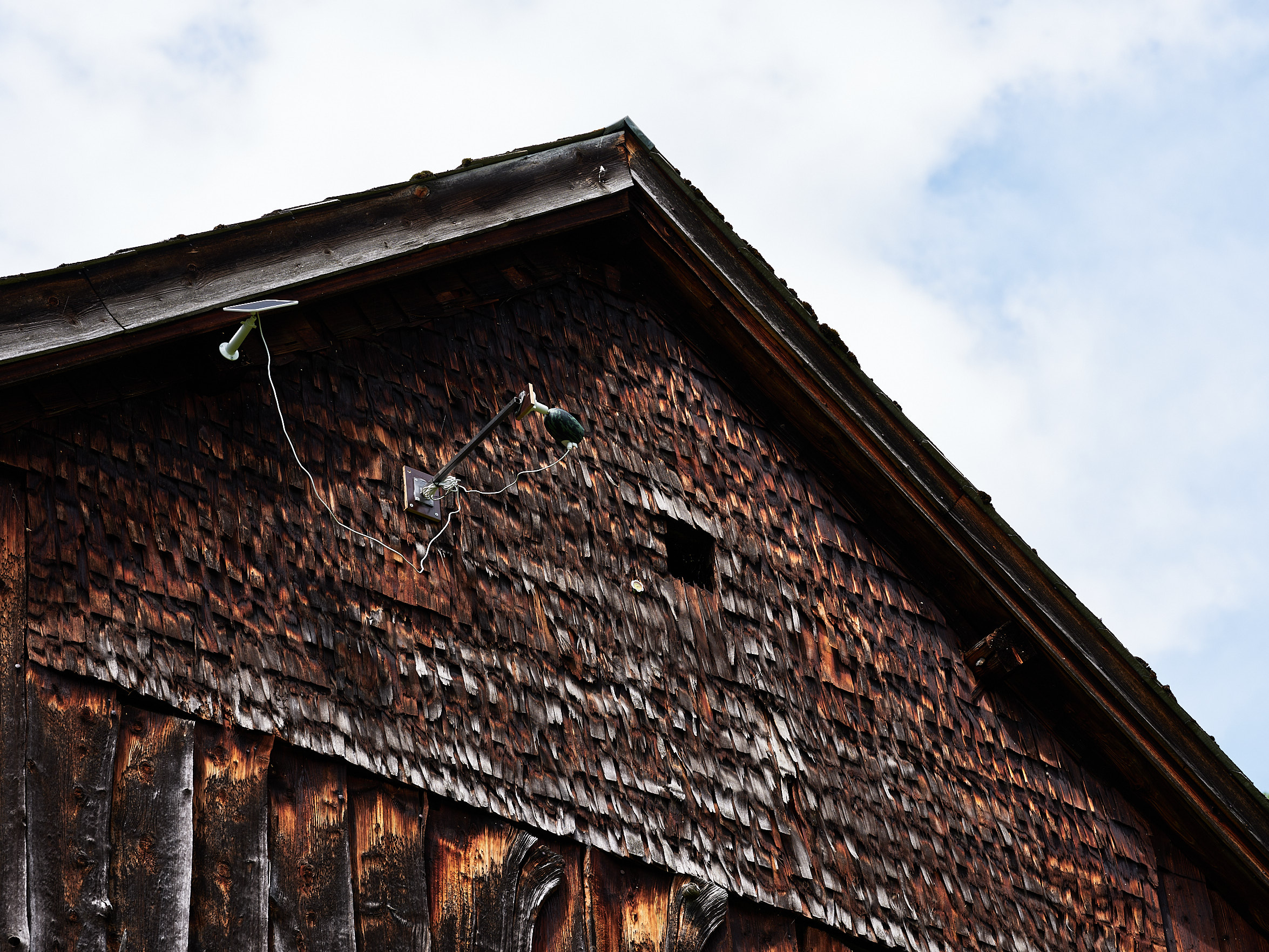 2/6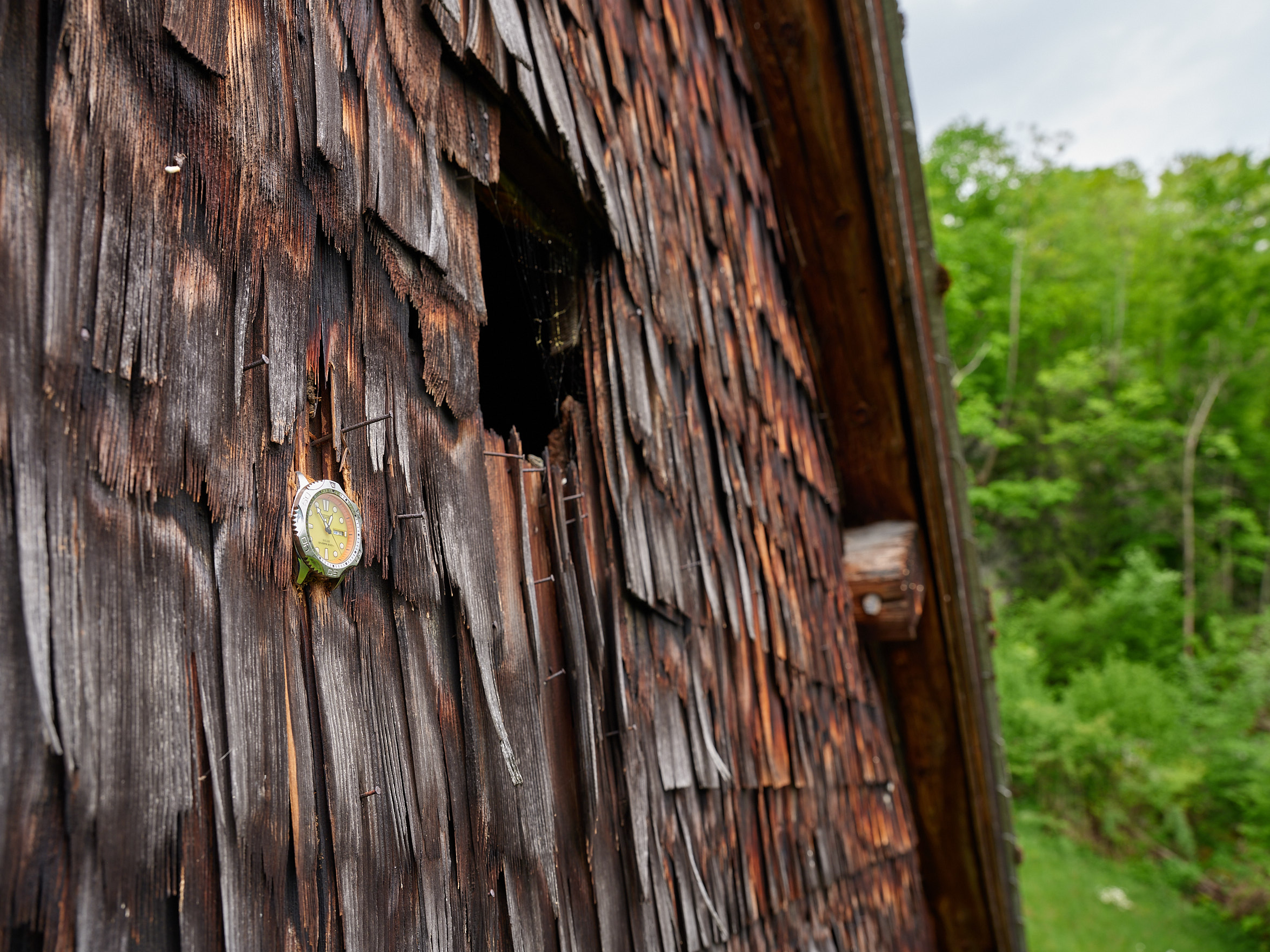 3/6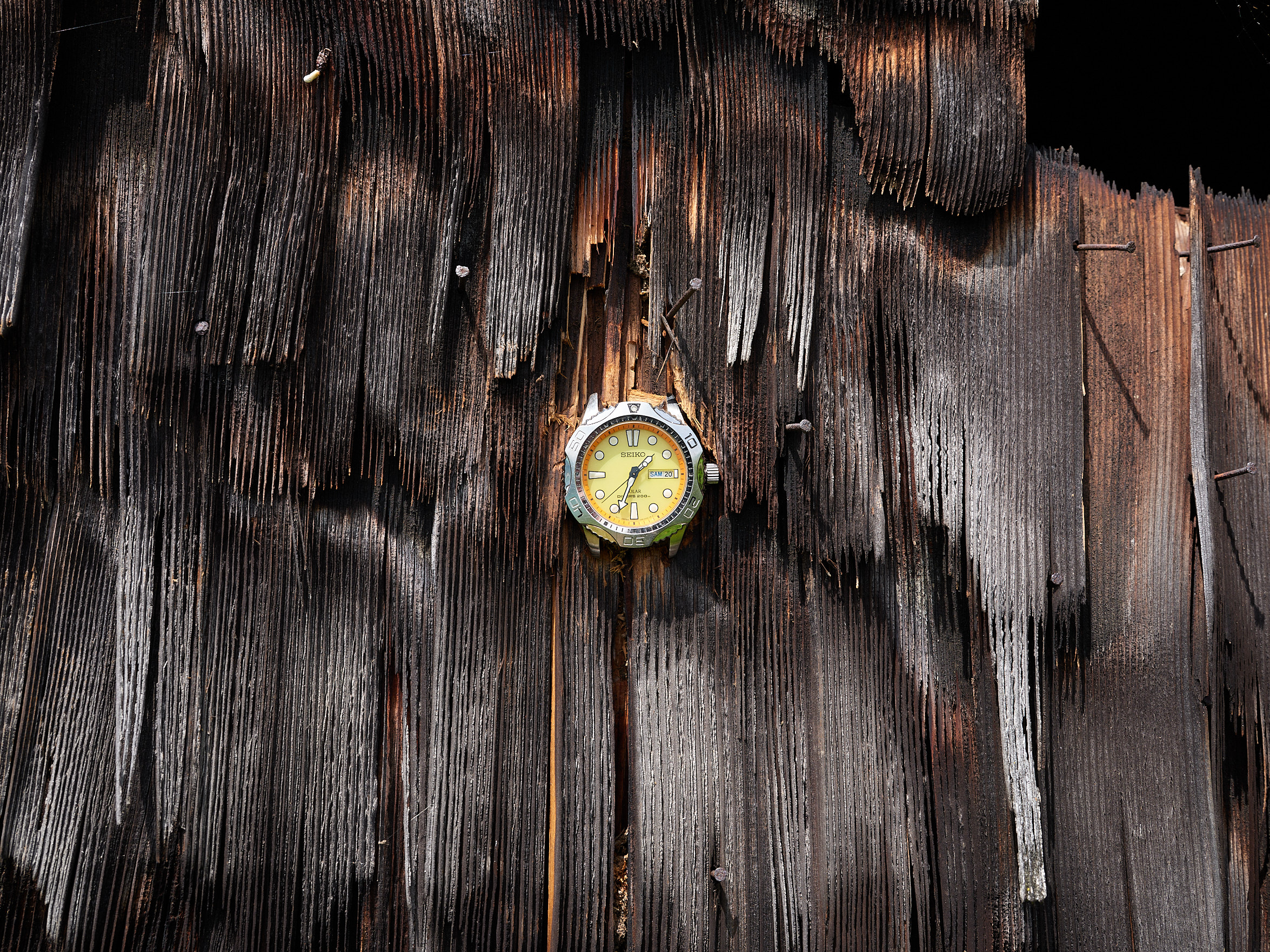 4/6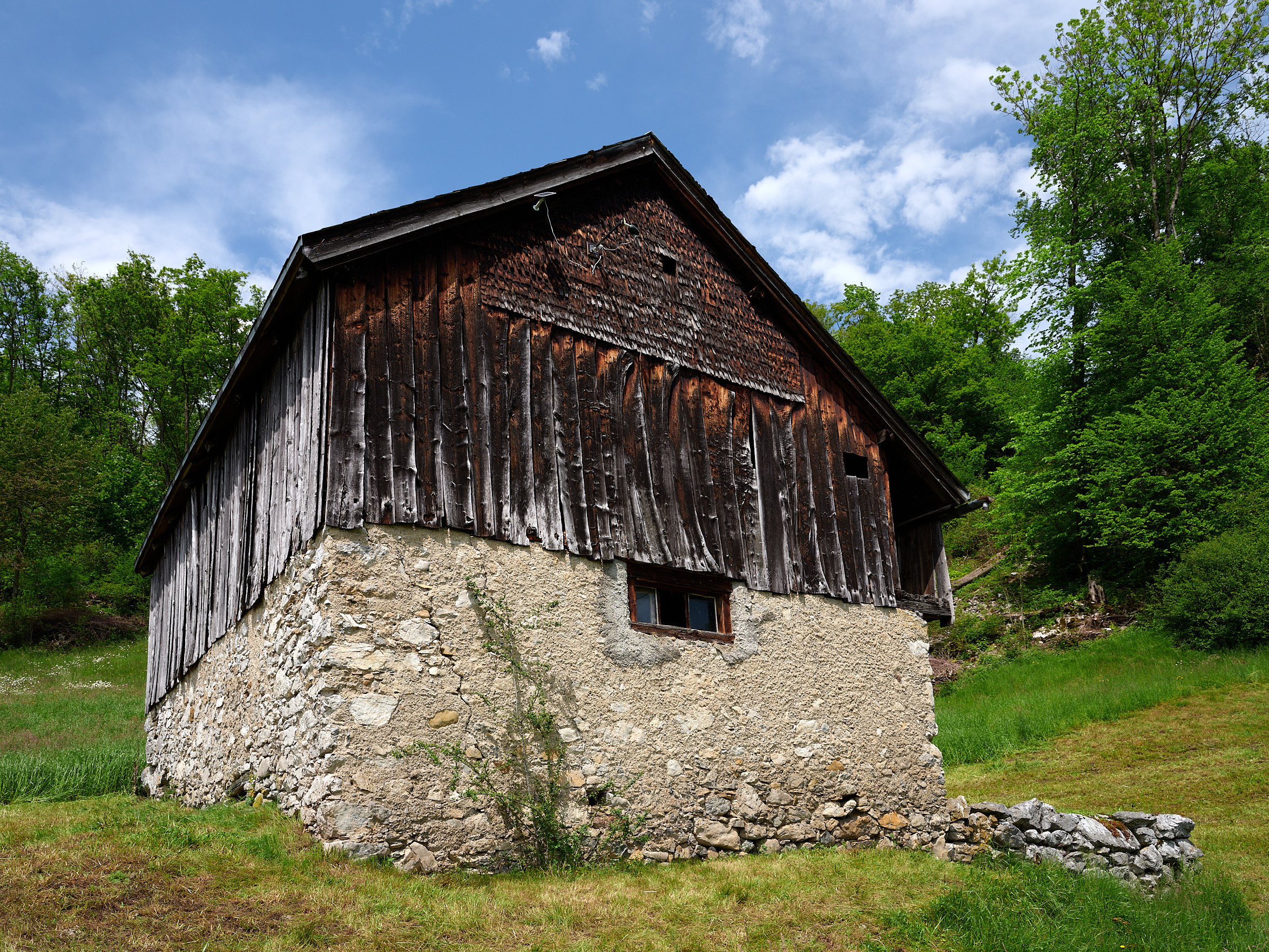 5/6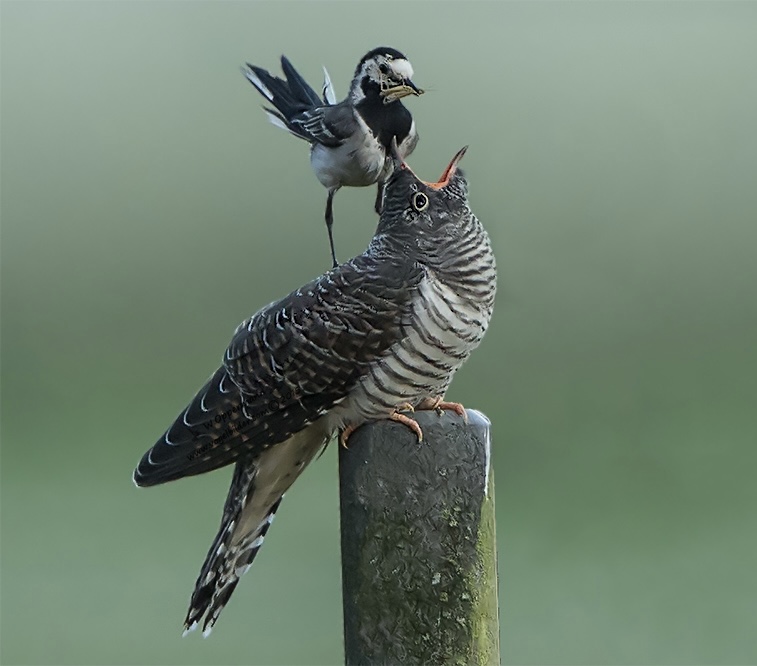 6/6